Prefab Garages In Montana, Idaho, and Wyoming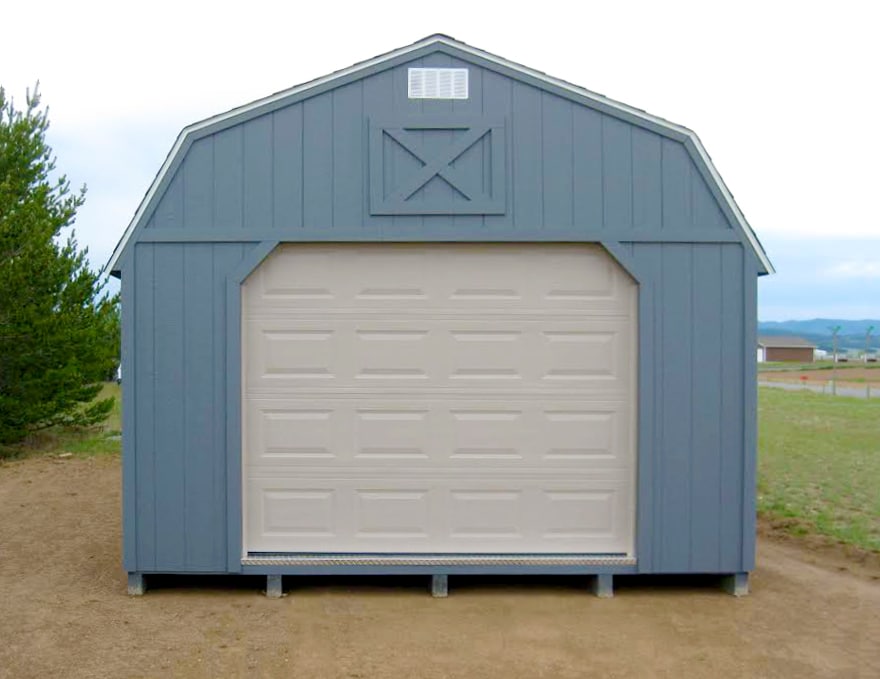 Lofted Barn Garages
At the top of our best selling list is our Lofted Barn Garage. And that's no surprise because in addition to storage for your car you also get a generous amount of overhead storage for your stuff. This prefab garage features an overhead loft that runs half of the length of the building. You can configure a
barn garage
that fits your tastes and property by requesting to have the doors and windows placed at just the spot you want them.
See LOFTED GARAGES
Design Yours
Utility Garages
If you're looking for top-notch yet economical storage for your car, the Utility Garage is for you. In addition to protecting your car from extremes in weather, this prefab garage is useful for storage or a workshop. It can be customized to meet your needs with options such as a steeper roof, extra windows and doors, and much more. This prebuilt garage can add convenient storage and more work space to your property.
See UTILITY GARAGES
Design Yours
Double Wide Garages
Is a one-car garage not quite large enough? Check out our Double Wide Garages which not only store two vehicles easily, but also provide plenty of room for your other belongings. Make this prefab garage into your new activity hub with room for all of your projects. We offer our Double Wide Garages in a variety of sizes, ranging from 20×20 to 28×40. If you would like to order a Double Wide Garage, or have any questions regarding this product, follow the link below to our
Contact Us
page and send us a message!
Contact US