What Is A Horse Barn?
A horse barn is an outdoor structure where horses can reside and be cared in. They usually have stalls or pens for the horses to sleep in, and a paddock for them to exercise in. The barn may also have a tack room, where equipment such as saddles and horseshoes are stored. Horse barns come in all shapes and sizes, due to every horse owners everchanging needs.
The beauty of horse barns resides in their customizability and versatility. Depending on your situation, they can be molded and built directly for your needs. Some are simple and functional, while others are elaborate and luxurious. No matter what their size or style, all horse barns serve the same basic purpose: to provide a safe and comfortable home for horses.
Does A Horse Need A Horse Barn?
As any horse owner knows, horses are large, active animals that require a lot of space. This is especially true if you have show horses or work horses. Researchers have found that horse skin is not as thick as they thought it was. It's only 1mm thicker than human skin so they take just as much damage from the elements as we do.
For these reasons, it is important to have a horse barn to provide shelter for your horse. These outdoor buildings can protect your horse from the sun, wind, and rain, and it can also provide a relaxing place for them to sleep and eat.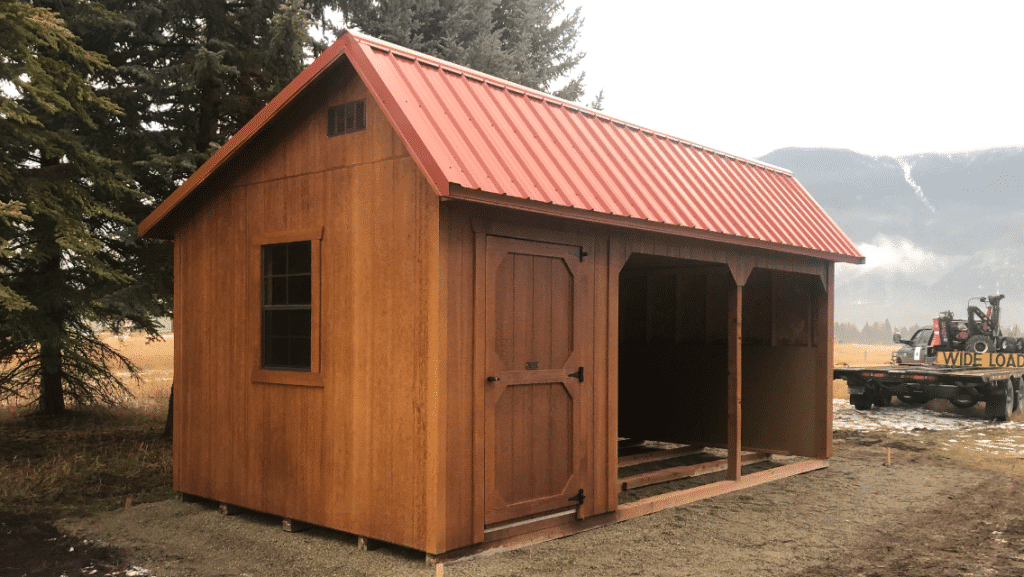 Benefits Of Horse Barns
Can Horse Barns Help Sick Horses?
When it comes to taking care of sick horses, an important thing to consider is providing them with a clean and comfortable environment. Horse barns can help to create the thriving environment that a horse needs. As a result, a horse barn can play a crucial role in the recovery process. Horse barns can help keep horses clean and dry, both of which are important for preventing the spread of disease.
As a result, horse barns can be an important tool for helping sick horses to recover. a horse barn can help to keep your horse healthy by preventing them from coming into contact with harmful bacteria and parasites.
Can Horse Barns Be Used To Separate Horses?
Horse barns are a staple on many farms and ranches. They serve a variety of purposes but can they also be used to separate horses? The answer is yes, horse barns can be used to separate horses. It is important to consider the size of the barn and the number of horses that will be using it. Depending on the amount of horses under your care, your needs will change.
If the barn is too small, the horses may become anxious and restless. If the barn is too large, the horses may have difficulty finding each other. By taking these factors into account, you can ensure that the horse barn can be used to safely and effectively separate your horses.
Can Horse Barns Help Train Horses?
Can horse barns help you train horses? This is a question that many horse owners ask. While there is no one-size-fits-all answer to this question, horse barns can be a valuable training tool for some horses. Barns provide a safe and secure environment for horses, which can help reduce stress and promote calm behavior. Horse barns can also offer a variety of amenities that can be helpful for training, such as an indoor arena, paddocks, and tack room.
It is important to remember that not all horses thrive in a barn environment. Some horses may become restless in a barn, which can make training more difficult. Before using a barn for training, it is important to assess your horse's individual needs and personality to ensure that the barn will be a positive influence on your training program.
Can Horse Barns Help With Grooming?
Picture this: you're at the barn, tacking up your horse for a ride. You notice that his coat is looking a little dull and his mane is starting to tangle. Suddenly, you remember that you forgot to groom him this morning! Grooming is one of the most important parts of horse care, but it can be time-consuming, especially if you have multiple horses. One way to make grooming easier is to use a horse barn with built-in grooming facilities.
Barns with grooming areas typically have large open spaces with good lighting and plenty of room to move around. They also often have storage shelves for brushes and other supplies, as well as wash racks for hosing down horses after a bath. Having a dedicated space for grooming can make the process quicker and more efficient, leaving you more time to enjoy riding your horse.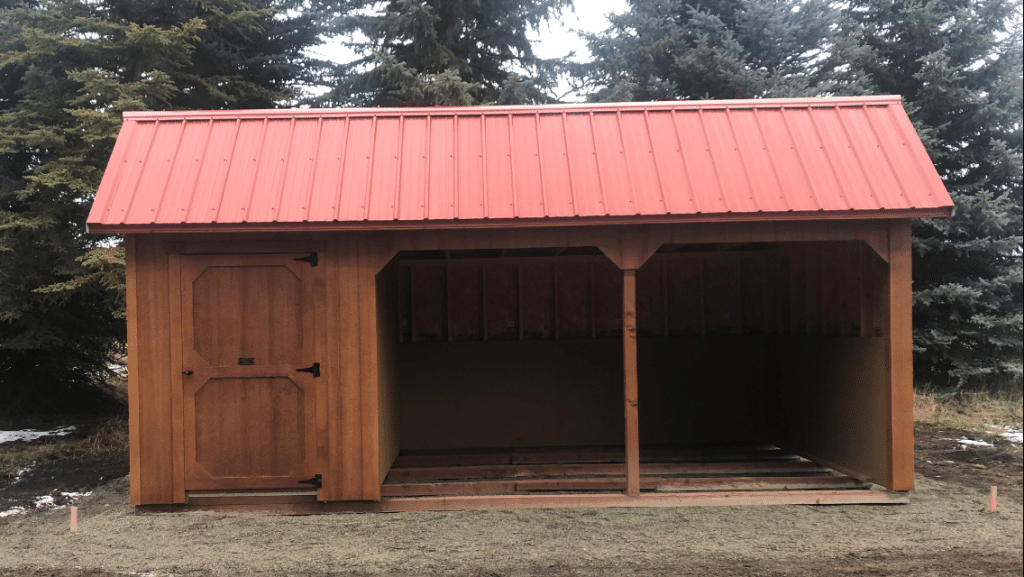 What Are The Different Types Of Horse Barns
There are many different types of horse barns, ranging from simple shelters to elaborate facilities with multiple stallion suites and indoor riding arenas. The most important factor in choosing a barn is finding one that meets the specific needs of your horse.
For example, if you have a young horse that is still learning to be handled, you will want a barn with high sides and ample space for maneuvering. On the other hand, if you have an older horse that is calm and well-behaved, you can opt for a smaller barn with fewer amenities. No matter what type of horse you have, there is a barn out there that is perfect for your needs.
Horse Barns in Montana
Montana Structures is a local shed builder that has been providing the community with high quality outdoor structures for over 20 years! Our line of outdoor buildings is not limited to sheds. We also have garages, cabins and yes, you guessed it, horse barns! We know how important our horses are to us, and that's why we want to provide you and your horses with horse barns that will make your lives easier.
Give your horses the best experience with a high-customizable, hand-built, luxurious horse barn from Montana Structures. Fill out a free quote, contact us or check out our store locations to see which one is closest to you. We have the outdoor structure solution for you, so take the first step and reach out today!