Polywood Adirondack Chairs
Are you looking for a chair that will last a lifetime? The Poly Adirondack Chairs are made from recycled plastic derived from post-consumer waste such as milk and detergent bottles. These chairs are attractive with exceptional resistance to moisture, fading, insects, and other hazards of environmental exposure common to wood or wood fiber composite products. It is essentially maintenance free requires no waterproofing, staining or other similar maintenance that wood requires.
Deluxe Adirondack Chair
Deluxe Adirondack Chairs are designed for superior comfort and durability. Plus, available in a wide variety of colors, they look good anywhere—on your patio, in a gazebo, or in the shade of your favorite tree. If you're looking for the top of the line, this is the gold standard of the Adirondack chairs that LuxCraft has to offer.
Download the Catalog
Lakeside Adirondack Chair
The Lakeside Adirondack Chair is a smaller, more compact version of our Deluxe Adirondack Chair. Move it along your deck or patio to catch the warmest rays of the rising and setting sun. And then, at day's end, circle up around a bonfire for great conversation and memories with friends and family.
Download the Catalog
Folding Adirondack Chair
Our Folding Adirondack Chair is lighter and more versatile than its counterparts. It's perfect for stowing in the trunk to transport to your cabin, beach, or sporting event. Plus, if space is limited in your backyard or patio, you can bring these chairs out for a gathering, and then put them away in storage until the next time you're ready to celebrate.
Download the Catalog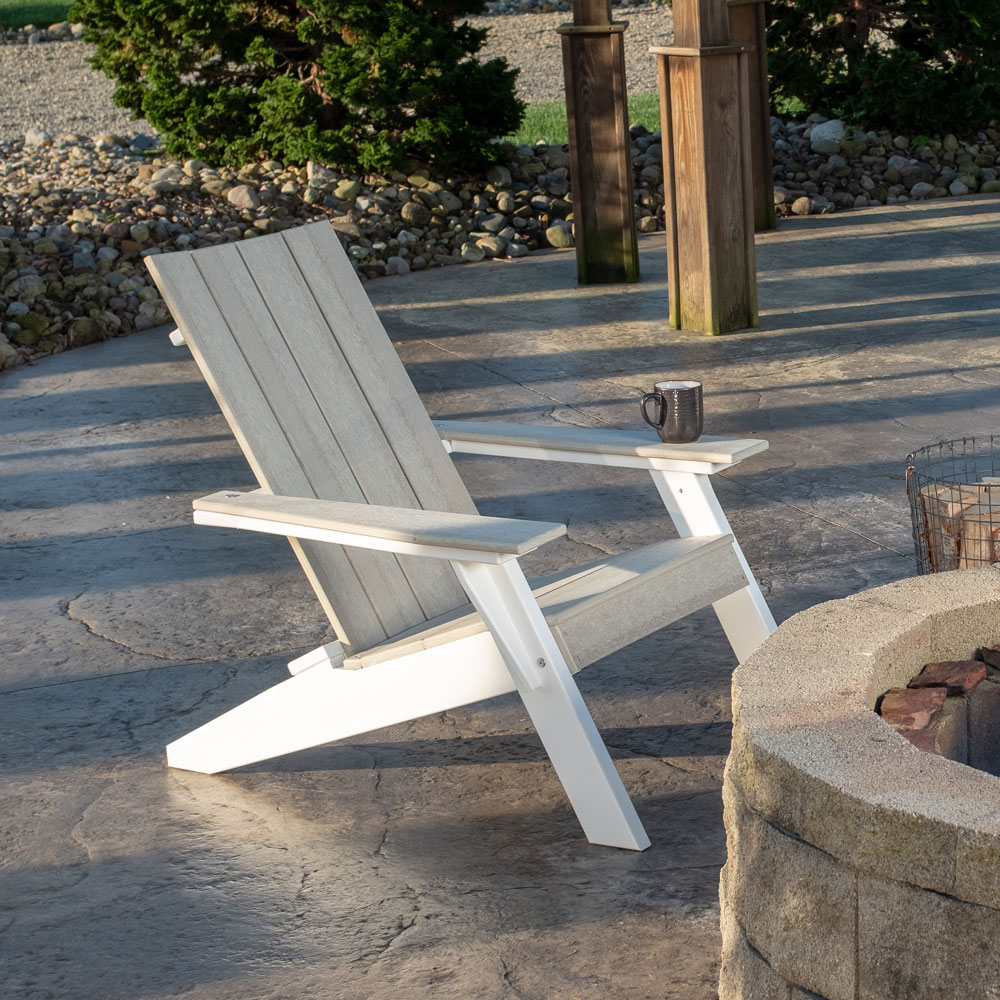 Urban Adirondack Chair
Our Adirondack collection gets a modernized look with our new Urban Adirondack Chairs! Keep your mug and book at hand while you enjoy a cool morning or a warm sunset. Plus, the clean-cut chair back is sure to turn heads when your guests arrive for a day of lawn games or a night of fireworks.
Download the Catalog