Are you wondering about the practicality of owning a portable greenhouse in Montana?
Especially in a plant hardiness zone of 3-6? (Better translated as…a climate with short warm summers and long freezing cold winters.)
The short answer is, "go for it!" A portable greenhouse in Montana increases your gardening efficiency and extends your growing season.
However, there are important steps to efficiently use a greenhouse in the Big Sky Country.
So, if you are wondering what you can grow inside a portable greenhouse in Montana, get ready to not only come away with a few seasonal lists, but also efficiency tips for using your greenhouse in the gorgeous, yet cold-tempered Montana.
Also, if you are currently on the hunt for a portable greenhouse in Montana, check out the locally made portable greenhouses in Montana at the end of this blog.
Let's dig into this!
How to Efficiently Use a Portable Greenhouse in Montana
Determine what planting hardiness zone you live in
The first step to efficiently using your greenhouse is determining what planting zone your county falls into.
Check out the following graphic to help determine what zone you are currently hoping to set your portable greenhouse.
Montana is unique in that it has (surprisingly) more than one climate! Yes, it cannot be described as JUST cold.
Plus, it holds a total of 4 different planting zones.
Determining your zone helps you get a good idea of the temperatures your greenhouse will be facing through each season and mainly how much you will need to prepare your greenhouse to grow vegetables during the colder seasons.
Zones 3-6 – Basic Planting Window Overview
Zone 3
Shortest growing window for gardening and coldest – Last frost May 15 and first frost September 15
Zone 4
(Like Zone 3) Also, a short growing window – Last frost around May 15 and first frost around September 15
Zone 5
Medium growing window – Last frost May 15 and first frost October 15
Zone 6
Medium length growing window – Last frost May 1 and first frost November 1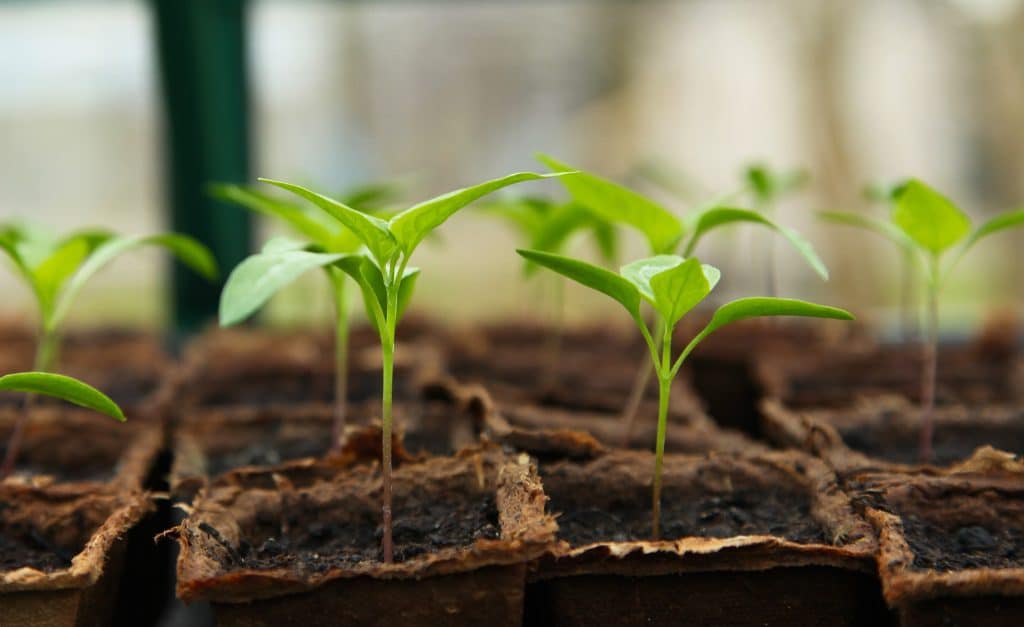 Even though Montana has some of the shortest planting windows, a greenhouse bears good news!
With a portable greenhouse in Montana, you can, at the very least, extend your growing season on both ends by 6 weeks.
Also, for more info on how to think about plant hardiness zones as well as thinking outside of the box for your plant hardiness zone, check out this helpful video.
2.
Set Your Greenhouse in a FULL Sun location
Since the cold comes sooner than later in Montana, it is in your best interest to take full advantage of its powerful sunshine.
Obviously, a greenhouse was designed to harness the sun's rays and, in the process, retain interior heat. So, when considering where to place your greenhouse, make sure to set it in a spot with full sun exposure. Ideally from sunrise to sunset.
Avoid setting your portable greenhouse close to trees, taller shrubs, or buildings to prevent shade or shadows to block the sun's powerful rays.
3.
Glean tips from established portable greenhouse gardeners in Montana
If you are interested in growing vegetables inside your greenhouse well into fall or even throughout the entire year, do not forget to check out the greenhouse maintenance tips below.
Hopefully you found the above ideas helpful for efficiently using your portable greenhouse in Montana.
Check out this super helpful video on greenhouse growing tips and tricks to better learn how to efficiently use your portable greenhouse in Montana.
What to Grow Inside a Greenhouse in Montana – Both Cold and Warm Season Lists
One of the main benefits of a portable greenhouse in Montana is to prepare seedlings and keeping plants alive longer. So, with a portable greenhouse in tow, you can get a jumpstart on preparing seedlings to transport outdoors once mother nature gives you the greenlight.
Plus, with careful preparation and monitoring you can even keep some of the hardiest vegetables alive all year around.
What to Grow Inside a Greenhouse in the Spring
Even before spring officially enters the scene, a greenhouse offers a safe place to jumpstart your seeds. Get ready to get a jumpstart to your outdoor growing season!
List of Spring Veggies to Grow
Tomatoes

Peppers (Keep them inside the greenhouse all summer long.)

Broccoli

Cabbage

Onions

Cucumbers

Butterhead lettuce

Loose Leaf lettuce

Early head romaine

Kale

Mustard Greens

Beets

Swiss Chard

Summer Squash (begin May 1 and plant outside in June)

Horseradish

Acorn Squash
List of Spring Fruit to Grow
What to Grown Inside a Greenhouse in the Summer
By summertime, a lot of the spring veggies will be transplanted outdoors.
However, summertime is usually warm in Montana and any heat-loving veggies will do well inside a portable greenhouse. Especially peppers!
List of Summer Veggies to Grow
Peppers

Spinach (early summer)

Arugula (early summer)

Onions

Cucumbers

Tomatoes

Carrots

Kale (can be more bitter during the warm summer, but heat tolerant)

Chives

Beets

Kohlrabi

Broccoli (ideal for early summer crop since it does not do good in the July heat)
List of Summer Fruit to Grow
Golden Midget Melons

Minnesota Midget Melon

Fig Trees
List of Summer Flowers & Herbs to Grow
Dill

Cilantro

Marigolds

Borage

Basil

Shiso

Rosemary

Misturshum
What to Grow Inside a Greenhouse in the Fall
Extending your growing season well into fall is one of the best benefits of a portable greenhouse in Montana.
List of Fall Veggies & Herbs to Grow
Redventure celery

Green beans

Parsley

Broccoli

Kale

Collards

Mustard Greens

Bok Choy

Arugula

Carrots

Turnips
What to Grow Inside a Greenhouse in the Winter
Some opt to forgo trying to grow anything in their portable greenhouse in Montana during the winter.
Fact. Growing anything (especially if you live in zone 3) during the winter sounds a bit risky! However, with careful planning, you could try to keep the following veggies going throughout the winter.
It is important to note that if temperatures consistently hit -40 degrees Celsius in your area, the plants could end up wintering. Basically, this would mean that the growth would stop and you would get very early greens as the temperatures warm up in March and April.
Ideally, if you live in growing zone 5 or 6, you have a much better chance of keeping your cold-hardy greens alive during the entire winter in an unheated greenhouse.
Check out ways to keep your greenhouse "heated" naturally in greenhouse maintenance tips along with other protective measures.
List of Winter Veggies to Grow
Kale

Collards

Mustard Greens

Bok Choy

Arugula

Carrots – (Some people even keep carrots growing outside in zone 3 winters by covering them with a bale of straw.)

Sorrel
List of Winter Herbs to Grow
Chives
Mint
Greek Oregano (best in zone 5 winter if using an unheated greenhouse)
Lemon Balm (best in zone 4-6 if using an unheated greenhouse)
Thyme (best in zone 5-6 if using an unheated greenhouse)
Sorrel (best in zones 5-6 if using an unheated greenhouse)
Cilantro (best in zone 6 if using an unheated greenhouse)
The above lists are by no means extensive; however, they give you a starting point for growing vegetables inside your portable greenhouse in Montana.
Portable Greenhouse Maintenance & Heating Tips & Tricks
Here are the greenhouse maintenance tips to help you get the best functional use from your portable greenhouse in Montana.
Glean Heating Tips for Your Greenhouse
First, check out this video on tips and tricks for naturally heating your greenhouse.
For additional information on heating your greenhouse check out this blog on How to Build the Best Unheated Greenhouse for Winter Use
Learn More Portable Greenhouse Tips & Tricks from Others
Also, for more greenhouse gardening tips check out Montana Homesteader and her blog on Growing Seedlings in a Greenhouse.
Lastly, take a moment to watch this Greenhouse Beginners Guide.
In Conclusion
Hopefully you found the above information along with the seasonal lists helpful! Greenhouse gardening is extremely rewarding especially once you conquer those early learning challenges.
You got this!
Wishing you the best of success with your portable greenhouse gardening!
Also, be sure to check out our article comparing greenhouses and potting sheds!
Discover Your Very Own Montana Greenhouse Today!
Are you ready to dive into another dimension of gardening that is sure to keep you on your toes with its surprises and rewards?
If so, acquiring your very own quality portable greenhouse is the very first step to enjoying a prolonged growing season.
No need to wait another year to experience what you have been longing for…an extended growing season…you fill in the blank!
Your ideal portable greenhouse in Montana awaits!