Cabin Sheds For Sale In Wyoming, Idaho And Montana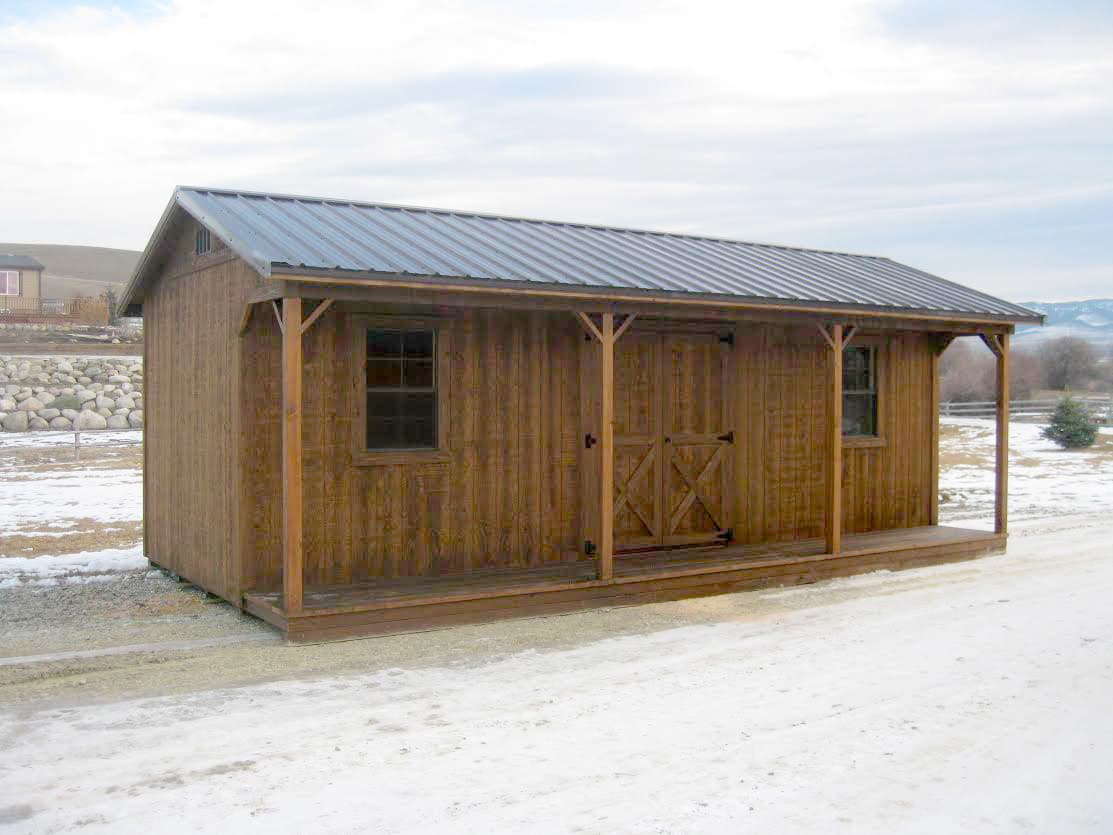 Mt Lair Cabins
The Mt. Lair Cabin shed features a beautiful 3' porch that runs the entire length of one side. It's perfect for sitting out and enjoying a quiet summer evening. The inside of the cabin shed can be turned into a cozy spot to relax or it can be used as an office, pet barn, or tack room. Place this
prefab cabin
on your mountain property or in your backyard for a comfortable weekend retreat.
See the Mt Lair Cabins
Design Yours
Lofted Barn Cabins
The loft in this Lofted Barn Cabin shed can be used for storage or you might prefer to turn it into sleeping quarters. This versatile and attractive cabin is a great addition to any property. It features one 9-lite door and a window plus you can add as many additional windows as you wish. We offer many options that you can choose to customize this
cabin with a loft
to meet you needs.
See The Lofted Cabins
Design Yours
The Outfitter Cabins
If you're wanting to add some living space to your mountain property or backyard the Outfitter Cabin shed is for you. Designed for beauty and functionality, this cabin shed will be a winner in the eyes of your friends and family. The spacious front porch is a great feature that makes this
cabin shed
feel like a home. Solid construction along with attention to detail helps to ensure that your investment in a
portable cabin
will be well spent.
See The Outfitter Cabins
Design Yours