Greenhouses are a great way for you to be able to enjoy fruits even during colder times. However, knowing what tools you will need to have in your greenhouse can be just as confusing as setting up the greenhouse yourself. However, we have come up with a list of 25 greenhouse supply essentials.
Pruning Shears
In our experience, pruning sheers allow you to cut back excess growth and produce hardy plants. They also will allow you to experiment with different design techniques for your bonsai trees and shrubs. Additionally, you can choose between manual or powered pruners.
Hand Trowel
Growing up as kids, we always called hand trowels the "little kid shovels." However, trowels are the perfect tool when you are doing greenhouse gardening. Traditionally speaking, greenhouse gardening is great for small planting sucha s fruit and veggies. However, with a smaller area, it is important to remember that small hand tools can be the key to enjoying your gardening space.
Garden Gloves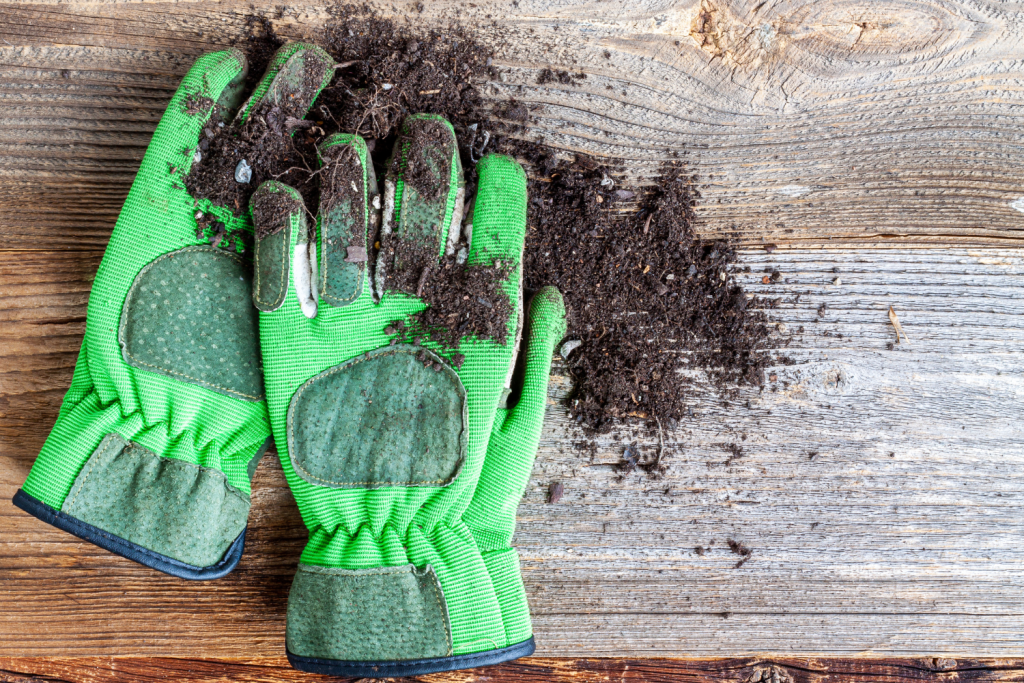 Gardening gloves are one of the few greenhouse supplies that you could possibly go without. We highly recommend that you have them on hand in case a friend or family member wants to help but doesn't want a dirt manicure. We also think that having a set of gloves is great to have if you are working with thorny plants such as Roses.
Watering Can
All living things need some source of water. To help your plants thrive, it is important that you make sure that they are watered regularly. A watering can is the most tried and surefire method to get your plants the water they need.
Plant Labels
If you've never heard of plant labels, these are the labels that you put on your seedling as they grow. This will allow you to put any information on the plant that you find important. Oftentimes, a simple white label is all that you need, yet you can find whimsical stickers if that suits your fancy better.
Seed Trays
We have found that seed trays are the best way to get your seedlings started. The most iconic seedling trays are black plastic and most times, can be found at your local plant store.
However, if you are looking to do something that is more environmentally friendly, you can make paper seedling pots and or use a cardboard egg carton. These two options will be biodegradable, and then you can plant the hole seedling pod into the ground.
Potting Soil
In our experience, potting soil is just as important as the environment that your plants are grown. Each plant may need different kinds of soil to truly be able to thrive however, if you are a novice or simply do not wish to get into the nuances of soil science, buy a bag of organic potting soil.
Plant Markers
Plant markers are slightly different than plant labels. Plant markers are signs that you put directly into the ground so you can identify the plants or plant varieties that you are growing. We think plant markers are a great way to label things in your greenhouse, as they can not become compromised as easily as plant labels.
pH Testing Kit
We know how important it is to have the right growing medium for your plants. That is why we encourage all of our clients to have a pH testing kit on hand. This way, you can make the adjustment to your soil when you have the time instead of having a stranger look at your soil situation.
Thermometer
We know that greenhouses will produce a warmer environment which will allow you to grow in an extended season. However, this does not mean that you can forgo monitoring the temperature if the temperature dips or spikes. You may end up with a decreased crop.
Humidity Gauge
Along the same lines as the temperature is the idea of having the proper humidity and proper moisture. Too much humidity, and you can end up with moldy produce. With too little humidity, you may not be able to have the proper soil to grow.
Plant Support Stakes
We have found that our plants grow so well in our greenhouses that we often times need to support them with stakes. Often times this can be remedied by using a stick or dowel rod. However, in some situations, like growing greenhouse tomatoes, a cage system is the best option.
Greenhouse Cleaning Brush
Generally speaking, your greenhouse will not be in a place where you need to worry about lots of dirt and grime accumulating on the top or sides. However, it's best that you have a cleaning brush to clear off the greenhouse. We have found that using a microfiber mop with hot water and dawn is the best way to clean the greenhouse.
However, if you want a thorough guide on how to deep clean your greenhouse we have foudn the following video to be immensely helpful in explaining the process.
Fans
It may sound odd to bring a fan into your greenhouse, as the ultimate goal is to have a warmer area where they can grow to full maturity. However, if you intend to use your greenhouse as just a place to start your seeds, having a fan will ensure that the stalks harden. What this will do is prevent your plants from becoming to weak and blowing over due to the wind.
How Can I Store My Greenhouse Supplies?
Your greenhouse can be built with a storage area for your greenhouse supplies. We have found that most people like have shelves that go the whole way around the greenhouse. However, we are happy to work with you to figure out a quality storage solution for your greenhouse supplies.
So What Greenhouse Supplies Do You Need?
The odds are if you have done any sort of gardening, you may not need all of these supplies. However, we hope that, at the very least, we helped remind you of a few supplies that you may need to reorder. We are here to get ready for your greenhouse project so that you have the best possible location for all of your greenhouse supplies. Contact us, we can't wait to help you get growing.